There is just something about bargain-hunting that brings us a little thrill – knowing that you got that fashion find for the fraction of the cost it should have been is just so satisfying. And we know we're not alone, in fact if you're a fan of fashion then chances are, you're also always on the lookout for fabulous buys.
What with internet shopping as well as high street shops, it is pretty much easier than ever to sniff out those bargains and now is such a great time of the year for shopping too! If like us you know that paying less is always better, then you're going to love our top bargain-hunting tips right here.
Online
Shopping online is of course huge these days and some of our favourite retailers like Asos don't even have physical locations! And it's true that there are some distinct advantages to going online for your fashion hit; no queuing, no having to find a parking space, reviews from real life shoppers, unlimited access to the stock (especially in regards to the sizes), and basically there is a huge range of retailers all there at your fingertips.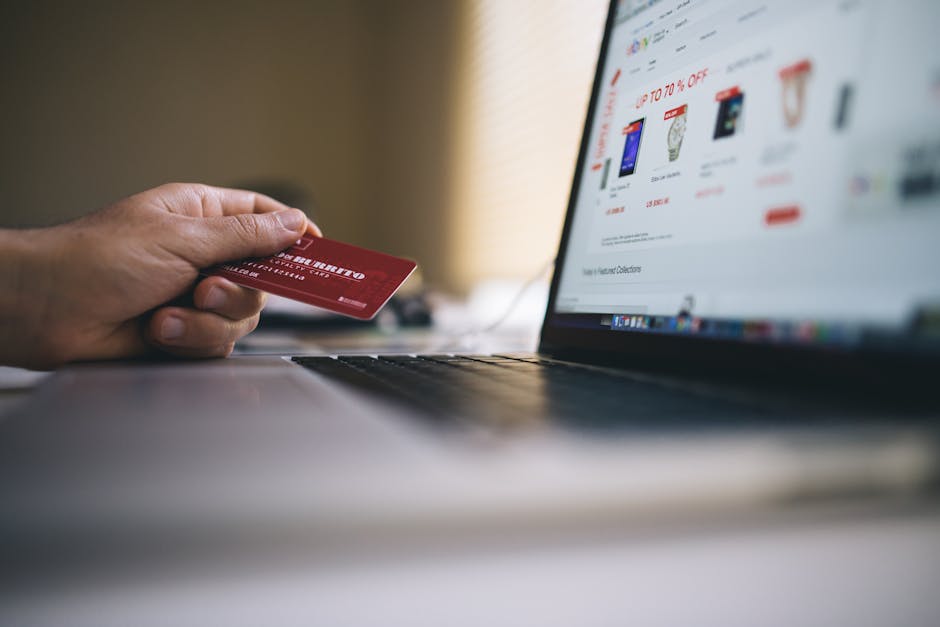 Another bonus to online shopping is that you can often find exclusive online deals like voucher codes for things like discounts and free shipping, and even promotional gifts. Plus it is so much simpler to stay on top of the latest styles and fashions.
Our top tip when it comes to online shopping is to always sign up with your email address since this way you've got a bigger chance of receiving vouchers and inside info on top deals.
Bargain bonanzas
The Boxing Day sales, Black Friday, Cyber Monday, need we go on? This time of the year is the perfect time to start gearing up to do some serious shopping since there are some huge bargain events coming up! In the last few years Black Friday (and its cousin Cyber Monday) have really taken off in popularity on this side of the pond and they can give you the perfect opportunity to snap up some pre-Christmas bargains.
Whether you're shopping online or in store with big bargain bonanzas, it is always a good idea to have a game plan and budget in place to avoid going overboard. Remember it's only a bargain if you're going to use it!
We recommend snooping out what you want to buy a few weeks or days before the event starts so you'll know exactly what you want to buy from where and for what price. And keep an eye on retailers' social media accounts around this time to see if there are any early-bird sales happening.
Having a rummage
It's a tried and tested bargain hunting method and it definitely works as long as you've got a little bit of patience. Scouring sale rails, promotions and bargain bins can throw up some fantastic deals when you're least expecting them. And although this is harder to do online, it's not impossible – take advantage of the size/colour/style filters to sift through sales and find what you want more quickly.
When it comes to having a good rummage in the sale rails, then we think it's best when you're not pressed for time since otherwise it can turn into a somewhat frustrating experience!
End of season and seconds
From outlet stores to specific offshoot sites of big brands, end of season and seconds clothing can be a fantastic way to nab a bargain or two (or three, or four – you get the idea!). Unless you're wanting to tap into the very latest word in fashion, chances are you'll be able to indulge in some designer label brands with some distinctly tiny price tags. Like with having a rummage, don't rush and don't expect to always land on that designer steal of the year. As for seconds, in most cases unless you're a highly trained professional, you won't even be able to notice the flaw.
For incredible bargains we suggest you look out for things like broken zips and missing buttons since the price will be hugely slashed and these imperfections will cost a few pounds to replace (or can be free if you're handy with a needle and thread).
These are just some of our favourite tips when it comes to making the most of your bargain hunting so that whatever your preferred style of shopping you can make the most of your money. One last recommendation that we're going to give is to head to shops like T K Maxx since you can find a whole host of pieces from both high street and designer brands as well as things from this season and last season.